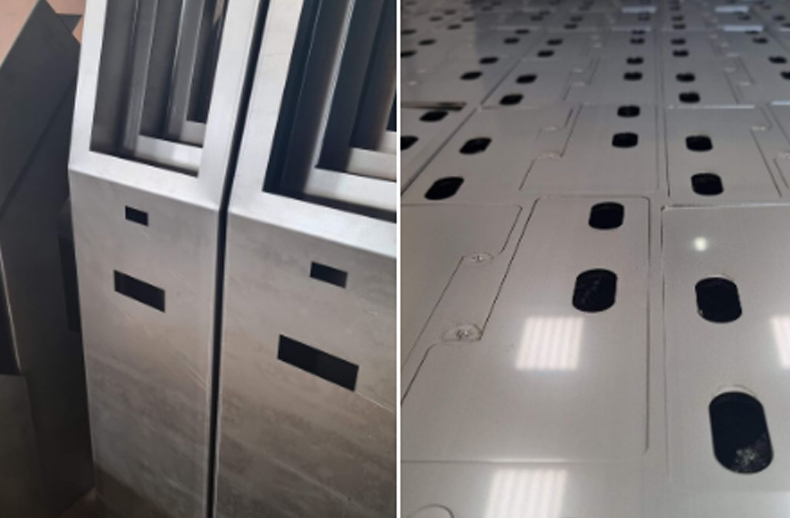 Discover the Precision and Quality of Metalcut Laser Solutions - Sheet Metal Forming and Laser Cutting Services
Metalcut Laser Solutions is pleased to showcase our recent projects that demonstrate the quality and precision of our sheet metal forming and laser cutting services. As a trusted partner to a wide range of industries - from automotive and marine to food, medical, chemical and general manufacturing - we understand the importance of delivering exceptional results that meet or exceed our customers' expectations.
In the images we've posted here, you'll see the quality and consistency of our work, particularly in the precision of our bends and the clean finish cuts on our components. We pride ourselves on our ability to deliver repeatable and precise results, made possible by the use of top-of-the-line machinery, tooling and well-trained personnel.
Our nearly two-decade-long process has been optimized to ensure exceptional quality in every component we produce. From machine loading to final quality control, we use carefully calibrated processes and settings to ensure our customers receive the best possible product. In fact, we inspect one out of every 50 units of every part produced by our machines to ensure quality that is second to none.
Whether you need laser cutting, bending, welding or other sheet metal fabrication services, Metalcut Laser Solutions is the partner you can rely on for superior quality and precision. Contact us today to learn more about how we can help you achieve your goals.